Traditional Sushi Course dinner

(※Reservations are required.)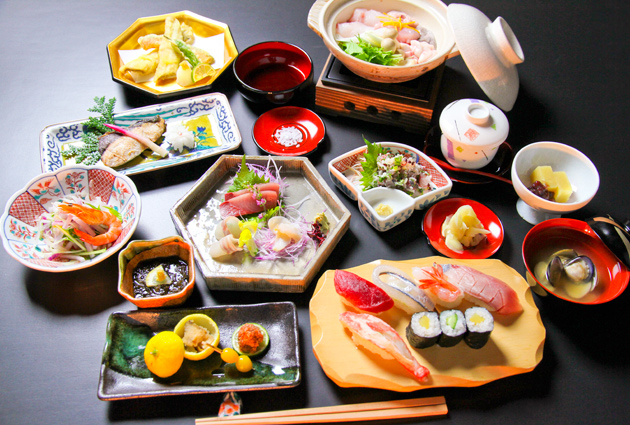 This is a full course of sushi dinner. (*Depending on the price and the season, the contents vary.)
Price range: 5,000 yen to 12,000 yen upon your request
We are happy to cater to your budget. Please feel free to ask for more details.
All-you-can-drink and lodging plans are also available.
Whether for a family celebration, a birthday party, or for any special events, we are happy to help turning it into an unforgettable event.
We are also suitable for various meeting space.
Nigiri-zushi with Chef's Choices
We make as many as you like.
Three pieces from 1,200 yen
Six pieces from 2,200 yen
We offer from one piece of nigiri-zushi upon your request. If you say one more, we will make one more for you until you are satisfied. We can also make only with your favorite ingredients. Please feel free to tell us.
Seafood Sushi Don (on top of rice)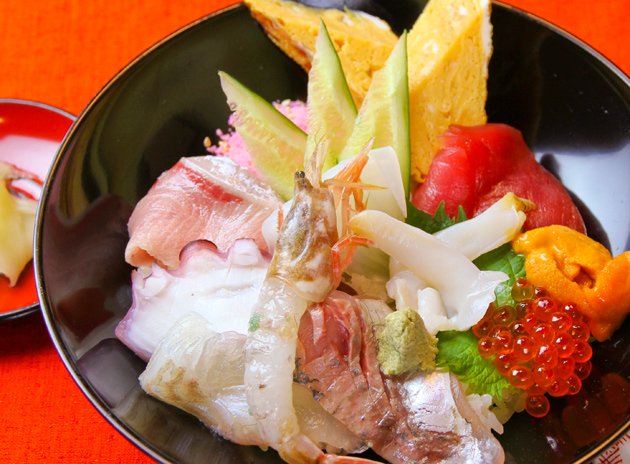 ¥2,700
"Chirashi Zushi" in a bowl of rice with seafood on top.
Enjoy the hearty gifts from the sea.
There are two typical ways to enjoy this dish.
Pour wasabi mixed with soy sauce into the bowl directly, or dip each sashimi into wasabi with soy sauce and put it back on to the rice.
Sashimi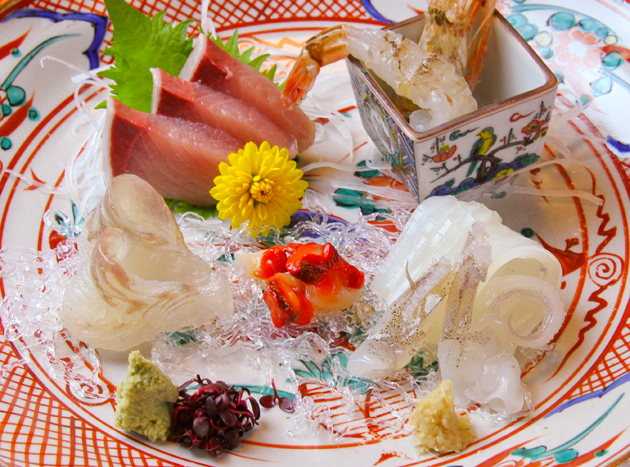 Assorted Sashimi (serves one person with five items)¥3,000
"WAKUURA" (serves three people with five items each)¥6,000
"NOTO" (serves three people with six items each)¥8,000
"ISHIKAWA" (serves five people with seven items each)¥10,000
"Daimyo-Maki" (Sushi Burrito with seafood)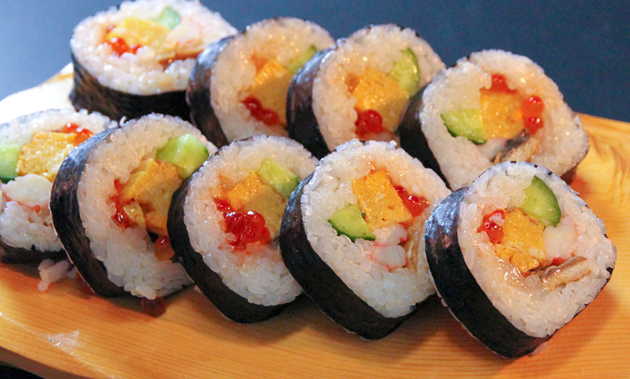 Takeout and home-delivery are also available.
¥2,200
"Battera"(pressed sushi of Shimesaba (raw mackerel salted and marinated in vinegar: eight slices))
Since our doors first opened in 1961, we've been using a traditional method to prepare Sukonbu (kelp marinated in vinegar). Enjoy the harmony of three elements, Shari (sushi rice), Shimesaba (raw mackerel salted and marinated in vinegar), and Sukonbu .
This is also a popular item to takeout.
¥1,300
Today's Grilled Fish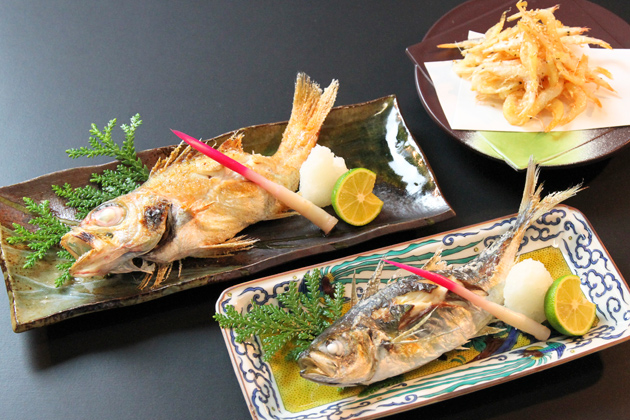 When you are in Noto, you must try the local fish.
Various Dishes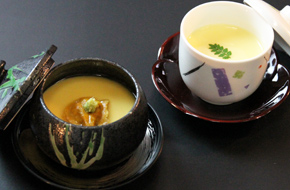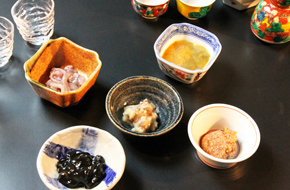 Chawan-mushi (Japanese steamed egg custard) with seafood, special Chawan-mushi, today's simmered fish, today's grilled fish, various crab dishes, various hot pot dishes, seasonal "Nuta" (fish salad with vinegar and miso), various Sunomono (vegetables/seafood in sweetened vinegar), various homemade delicacies, tempura, and etc.
A la carte (Simmered yellowtail with daikon radish/deep fried fish bones (snack food) )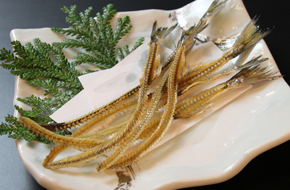 A la carte (with seasonal fish)
A la carte (filefish dressed with liver sauce/broiled Shirogai (Northern great tellin), and etc.)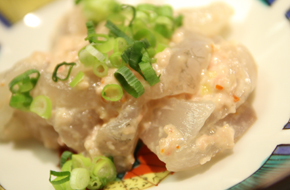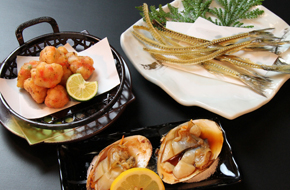 You will enjoy the rich taste of Kimojoyu (filefish liver soy sauce), and only the fresh ingredients can make it happen.
Takeout (Sushi Orizume – sushi in a box)
regular・・・・¥2,200
special・・・・¥2,600
premium・・・¥3,000